LISTOWEL

Der Name des Ortes Listowel hat seinen Ursprung in dem Wort "Lios", was soviel wie "Erdfestung" bedeutet. Es liegt etwa zehn Meilen von Ballybunion entfernt und gilt als die "Hauptstadt" von Kerry. Der quirlige Marktflecken kann sich seiner literarischen Tradition rühmen. Die wohl bekanntesten Autoren sind John B. Keane, dem 1990 die Verfilmung seines Buches "The Field" internationale Anerkennung bescherte, und Dr. Brian McMahon, am besten bekannt durch seine Kurzgeschichten und das 1992 erschienene Buch "The Master".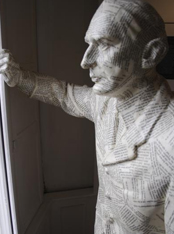 Der kleine Ort hat viel zu bieten, so zum Beispiel die Writers Week und die Listowel Races. Die jährlich im Mai stattfindende Writers Week zieht Schriftsteller aus aller Welt an und die Listowel Races in der dritten Septemberwoche sind besonders bei Bauern von nah und fern beliebt, um nach dem Einbringen der Ernte zu feiern und ausszuruhen. Es gibt einiges zu sehen in und um Listowel. Der 1995 im Ortszentrum angelegte "Garden of Europe" mit 2500 Bäumen ist der Standort einer öffentlichen Gedenkstätte für die Opfer des Holocaust. Die 1810 im neogothischen Stil erbaute St. Johns Church ist eine Haupttouristenattraktion und beherbergt das Arts and Heritage Centre des Ortes. Vieles in der vor kurzem restaurierten Kirche erinnert an die mächtigsten anglo-irischen Familien der Gegend, die Sands, Hewsons und Raymonds. In der näheren Umgebung liegen Carraigafoyle Castle und die Listaughton Friary (Kloster), beide im 15. Jahrhundert von der O'Connor Familie erbaut, die zu dieser Zeit über Nordkerry herrschte. Im Castle führt eine 29 Meter hohe Treppe zu einem Aussichtspunkt, von dem aus man einen grandiosen Ausblick über die gesamte Region hat.
Natürlich kommt auch in Listowel der "craic" ( irisch, etwa vergnügliche Unterhaltung mit Musik und Alkohol, oder einfach "Spaß") nicht zu kurz: Eine Reihe von Pubs sorgen für die richtige Stimmung, darunter das nach dem Schriftsteller benannte "The John B. Keane" Pub. Unterkünfte stehen reichlich zur Verfügung.