THE PHOENIX PARK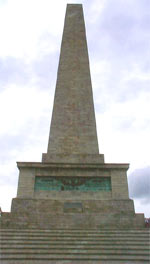 Der Phoenix Park ist mit seinen 1730 Morgen einer der größten Stadtparks der Welt, größer noch als der Central Park in New York oder der Hyde Park in London. Das Gelände beherbergt als eine der Hauptattraktionen den Dubliner Zoo. Der Zoo wurde 1830 eröffnet und ist damit der drittälteste der Welt. Er ist die Heimat von Nilpferden, Nashörnern, Orang-Utans, Eidechsen und vielen anderen Tieren.
Der Sitz der Irischen Präsidenten, Aras an Uachtarain, befindet sich ebenfalls im Phoenix Park. Das 1751 errichtete Gebäude hat bis heute viele Erweiterungen erfahren, die bedeutendste im Jahre 1816 durch den Architekten Francis Johnston. Es war vor der Existenz des Freistaates Sitz der britischen Repräsentanten. Vor diesem Haus geschah 1882 auch die brutale Ermordung des Chief Secretary Lord Cavendish und seines Stellvertreters. Für das Verbrechen wurde eine Gruppe nationalistischer Extremisten, genannt "Die Unbesiegbaren" (The Invincibles), verantwortlich gemacht.
Die US-amerikanische Botschaft befindet sich ebenso im Park, wie das Hauptquartier der Garda Siochana (die irische Polizei), in dem ein kleines, aber sehr interessantes Polizeimuseum eingerichtet ist. Innerhalb der letzten zehn Jahre wurden unter der Leitung des für den Phoenix Park verantwortlichen Office of Public Works im Rahmen eines Aufforstungsplanes über 10.000 neue Bäume gepflanzt.