NATIONAL MUSEUM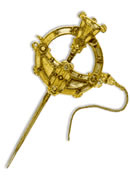 Das Irische Nationalmuseum (National Museum of Ireland) besteht aus drei verschiedenen Abteilungen: dem Collins Barracks Museum in der Benburb Street, dem Archäologischen Museum in der Kildare Street und dem Naturkunde Museum (Natural History Museum) in der Merrion Street.

Im Collins Barracks Museum stellt das Nationalmuseum dekorative Kunst aus. Es ist auch das Museum für Irlands Wirtschafts-, Sozial-, Politik- und Militärgeschichte. Ausstellungsobjekte reichen von Waffen, Möbeln und Trachten bis hin zu Silber-, Keramik- und Glasgegenständen. In der Ausstellung Curator's Choice finden sich unter anderem eine über 2000 Jahre alte japanische Zeremonienglocke und die Stulpenhandschuhe, die König Wilhelm von Oranien während der Schlacht am Boyne trug. Auf der zweigeschossigen Galerie kann man die Ausstellung mit dem Titel Out Of Storage (Aus dem Bestand) bewundern. Die gewaltige Menge verschiedenster Exponate wird durch interaktive Multimediacomputer auf beiden Etagen für den Besucher erschließbar.

In dem 1890 eröffneten Museum in der Kildare Street stellt das Nationalmuseum Artefakte von der Zeit um 7000 v. Chr. bis zum 20. Jahrhundert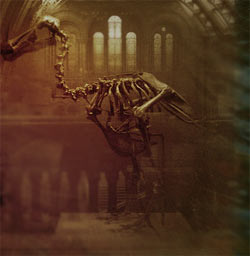 aus. Die archäologische Sammlung beinhaltet unter anderem die Schatzkammer (The Treasury), in der herausragende Exponate keltischer und mittelalterlicher Kunst gezeigt werden, so zum Beispiel der berühmte Kelch von Ardagh (Ardagh Chalice), die Brosche von Tara (Tara Brooch) und der Derrynaflan Hort. Die Ausstellung mit dem Titel Or - Ireland's Gold ist die beeindruckendste Sammlung prähistorischer Goldartefakte in Europa. In der Abteilung Prehistoric Ireland gewinnt man einen Einblick in das alltägliche Leben in vorgeschichtlicher Zeit. Andere Abteilungen sind zum Beispiel Viking Age Ireland (Irland zur Zeit der Wikinger), The Road to Independence (Der Weg zur Unabhängigkeit) und Ancient Egypt (Altes Ägypten).

Das Naturkundemuseum in der Merrion Street wurde 1857 eröffnet. Dieses wundervolle zoologische Museum ist bekannt als eine der besten und vollständigsten Sammlungen im alten Kabinettstil und ist noch heute in der Lage, alt und jung ins Staunen zu versetzen. Die Irish Room Collections widmen sich der Fauna der Insel. Im Zentrum der Ausstellung stehen Säugetiere, umgeben von Vögeln, Schmetterlingen und anderen Insekten. Die World Collection zeigt unter anderem das von der Decke herab aufgehängte Skelett eines 65 Fuss langen Wals und die Blaschka Collection, bestehend aus gläsernen Nachbildungen maritimer Spezies. Zusammengenommen umfassen die Sammlungen die gesamte "Irish Experience" und ermöglichen einzigartige Einblicke in das Kulturerbe und die Geschichte des Landes und auch in andere große Kulturen der Welt.