Telefonieren in Irland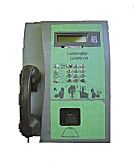 Das Telefonsystem in Irland ist relativ modern. Es gibt flächendeckend Telefonzellen für Münzen und Karten (erhältlich bei der Post, in Kiosken, Tankstellen und Supermärkten). Da jede Zelle eine eigene Nummer hat, kann man sich von überall aus anrufen lassen.
Die Münztelefone akzeptieren 10 cents, 20 Cents, 50 Cents, 1 Euro und 2 Euro. In der Republic of Ireland kann man Telefonkarten mit 10, 20, 50 und 100 Einheiten erstehen. Es empfiehlt sich, Telefonkarten zu nutzen, damit telefonieren Sie billiger und bequemer. Telefonkarten kosten zwischen 3 und 20 Euro. Der Anruf bei Hilfsdiensten ist kostenlos.
In Nordirland sind Telefonkarten mit 20, 40, 100 und 200 Einheiten erhältlich. Hier ist eine Einheit 10p wert. Ein Anruf von Irland nach Kontinentaleuropa kostet in der Hauptzeit (8.00 bis 18.00 Uhr) 31p, ansonsten 27p/Minute. Der Anruf bei Hilfsdiensten ist auch hier kostenlos. Am Günstigsten kann man von der Republic of Ireland aus zwischen 18.00 Uhr und 08.00 Uhr telefonieren, sowie an Wochenenden.
GMS-Mobiltelefone mit Roamingvertrag funktionieren flächendeckend in Irland, doch in bergigen Gebieten kommt es gelegentlich zu Funklöchern. Auch CB-Funk und Walkie-Talkies können mitgebracht werden. Die Genehmigung erhalten Sie bei The Radio Station, Department of Transport, Energy and Communications, 7 Ely Place, Dublin 2, Tel: 01-6707444, Fax: 01-6622150.
Die wichtigsten Vorwahlen und Telefonnummern:
| | |
| --- | --- |
| Für folgende Verbindungen | wählen Sie |
| Um ein anderes Land telefonisch zu erreichen, | |
| dann die Landesvorwahl, z.B. Deutschland | 49 |
| Österreich | 43 |
| Schweiz | 41 |
| die 0 bei der Städtevorwahl enfällt, z.B. Berlin | 00 49 30 |
| Vorwahl nach der Republic of Ireland | 00 353 |
| Vorwahl nach Nordirland | 048 |
| R-Gespäche sind über das Amt möglich | 10 |
| Telefonauskunft | 11811 |
| International Operator | 114 |
| Notruf | 999 oder 112 |
| Telemessage | 196 |